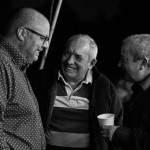 Barkes has a solid track record working as a campaigner and media consultant. He has successfully managed press offices and agency PR departments.He has campaigned on a number of issues including social campaigns protecting local health services to national campaigns conceived to raise awareness of a number of issues. He has worked with a number of organisations and individuals to raise their profile and get their message heard.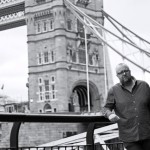 He has worked with Nigel Farage on the run-up to the 2010 General Election. Barkes was also responsible for the crisis management (and acted as a spokesperson) when Farage was involved in a near fatal plane crash on election day. He freed and dragged Farage from the wreckage of the plane. At the time Farage was a client of a West Sussex-based communications agency that Barkes was PR Director of.
Other media work has included placing clients on a variety of current affairs programmes, including BBC1's Question Time, and ensuring they are fully briefed on the issues of the day.
His media consultancy and campaigning work has included working with a number of high profile MPs and MEPs. He has also worked with a number of campaigning groups offering strategic media advice. His not-for-profit work includes Angel Radio in Hampshire – an organisation that uses radio as a way of connecting elderly communities and offering a lifeline to those who live alone or unable to leave their home. A recent project saw coverage achieved on the BBC News and Mail Online websites, along with features on the BBC Breakfast programme on BBC1 and Meridian Television.