Duncan Barkes is a broadcaster and journalist with a wealth of BBC and commercial radio experience covering phone-in radio, interviews and politics, along with national and global news. From time to time he turns the speakers up to enjoy his musical passions ranging from classic rock to jazz and nostalgic music.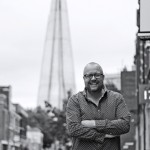 He presents a late night talk show on BBC Radio London, Sunday to Thursday nights from 10pm. Duncan joined the BBC in 2015 after deciding to leave LBC radio in order to take up this opportunity. His time at LBC saw him increase the audience of the Sunday to Thursday 10pm-1am slot. Prior to this he took the 1-4am overnight slot during the week to number one in the London marketplace, beating ALL BBC and commercial competition.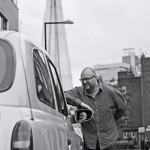 In 2015, Barkes was nominated in the 'Radio Programme of the Year' category as part of the Broadcasting Press Guild Awards facing competition from BBC Radio 4 and BBC Five Live: http://www.broadcastingpressguild.org/2015/02/19/bpg-awards-2015-radio-nominations/  Catch up on his recent shows by clicking here: www.bbc.co.uk/duncanbarkes
As well as his late night talk show on BBC Radio London, Barkes also sits in for other presenters on Radio London. He has hosted coverage of the EU Referendum, London Elections and the General Election on the station. He has also presented for  BBC Radio Five Live and the BBC World Service.