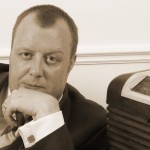 Welcome to the website for Duncan Barkes – broadcaster, newspaper columnist, pundit and media man.
He has recently started writing columns for the Daily Express on a number of social and political issues. You can read some of these pieces from links elsewhere on this site. Duncan appears on Sky News regularly reviewing the newspapers and also on the BBC's Daily Politics on BBC2 providing political commentary.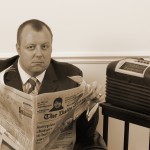 Duncan is currently the late night voice of LBC  - a radio station that has been broadcasting news and talk for London for over 40 years. He presents the Sunday to Thursday 10pm slot following almost two years of hosting the 1-4am overnight show. During this time the 'Through the Night' show became THE most listened to radio programme in London at that time, beating ALL BBC and commercial competition. In London and the South East you can tune into to 97.3FM or 1152AM. LBC is also heard across Britain on DAB digital radio. LBC can also be heard anywhere online at www.lbc.co.uk & via various apps.
Duncan's late show is interactive radio at its best featuring phone-in, texts, tweets & emails from around London and across the world. Often political, but also covering a wide-range of topics, the show explores and challenges opinions.