Duncan Barkes is a broadcaster and journalist with a wealth of BBC and commercial radio experience covering phone-in radio, interviews and politics, along with breaking, national and global news.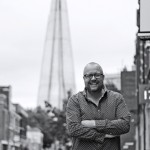 He currently presents a late night music/talk show on BBC Radio London, Sunday to Thursday nights from 10pm. He has achieved record audience figures for this slot since presenting it. Duncan joined the BBC in 2015 after deciding to leave LBC radio in order to take up this opportunity. His time at LBC saw him increase the audience of the Sunday to Thursday 10pm-1am slot. Prior to this he took the 1-4am overnight slot during the week to number one in the London marketplace, beating ALL BBC and commercial competition.
In 2015, Barkes was nominated in the 'Radio Programme of the Year' category as part of the Broadcasting Press Guild Awards facing competition from BBC Radio 4 and BBC Five Live.
As well as his late night show on BBC Radio London, Duncan has also covered the all-speech breakfast and drive sequences on the station. He has anchored special coverage of the EU Referendum, the London Elections and two General Elections for BBC Radio London, along with providing coverage of the London and Westminster Bridge terror attacks and the Grenfell Fire.
Duncan's other BBC work includes presenting on BBC Radio Five Live and covering for Stephen Nolan and the 'Up All Night' shows, along with presenting 'The Newsroom' on the BBC World Service which is heard globally and also on BBC Radio 4 through the night. 
Duncan also presents and produces a regular podcast all about sausages which can be found here.