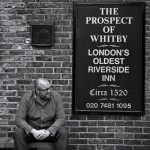 Barkes left LBC in March 2015 after deciding not to renew his contract following an offer from the BBC. During his time at the station he presented the Saturday evening slot, overnights and the weekday late show. He co-hosted the station's European Election coverage and an eight-hour special Scottish Referendum show.
Prior to joining LBC, Barkes was the nocturnal voice at talkSPORT – the UK's only national commercial speech radio station, presenting the 1-6am overnight current affairs slot during the week. Here he increased the number of people listening by 20%.
This show developed a cult-following but was the casualty of more sports output being broadcast on the station. In his time at talkSPORT he has also presented the late show and the Sunday morning current affairs sequence.
Barkes has worked for many stations around the country and has presented hundreds of hours of radio including phone-ins, interview strands, rock shows and even a classical music hour. These days his passion lies in talk radio featuring real people with strong opinions and experiences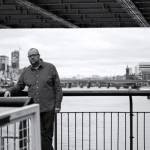 His radio career spans over 2o years and includes national and regional commercial stations, plus BBC local radio. His radio experience also includes programming and managing a number of award winning stations across the South of England and presenting the weekend breakfast show on Jazz FM under the 'nom de plume' of Tom Dudley. Stints & shows at Spirit FM, BBC Southern Counties Radio, Radio City 96.7, City Talk 105.9 and talkSPORT enabled him to develop his love of talk radio.
Radio is not the only broadcasting platform he's appeared on. Sporadic bits of television include working with Fred Dinenage on ITV Meridian, appearing as a talking head on Sky News and featuring on BBC1's 'Real Rescues'.
He also worked extensively with Sir Trevor McDonald on ITV when Sir Trevor chose Duncan's radio show in Liverpool for a programme regarding people's attitudes to immigration in 2009. Barkes also appears on the Sky News sofa from time to time previewing the next day's newspapers. He has also appeared on BBC2's 'Daily Politics' as a political  commentator.