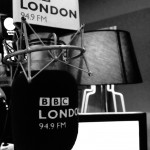 I promise I will not get into the habit of boring you with my various radio escapades, but after a week of being on-air at BBC London 94.9, I just wanted to say a hearty thank you.
Being away from the microphone for over 3 months has been very frustrating. Sitting behind the 94.9 mic on Sunday night for the first time was massively cathartic. Nothing beats talking to the greatest capital city on earth once the sun has set.
As I have said on-air this week, I believe late night talk radio is all about people. What they are thinking and feeling. It's not about an endless stream of guests, 'experts' or politicians. It's not about kneejerk reaction, conjecture or scaremongering, either.
Late night London wants to talk and in BBC London they have their own dedicated late night and over night shows. No other radio station can offer this. BBC London 94.9 is 100% for London from London. Over the last five nights we have covered everything including Greece, the Budget, Uber, whether London is really a 24/7 city, Frank Sinatra and banning children from restaurants. There have been new voices, old friends, regular callers and first time listeners. It's been an absolute pleasure.
Please spread the word. The new sound of night-times in London is up and running. Find me Sunday to Thursday between 10pm and 2am. BBC London 94.9 can be heard on FM, DAB, satellite, online and via various apps.
Mondays see James Max from 2am and Simon Lederman keeps London talking between 2am and 6am, Tuesday to Friday. Some people have suggested we are akin to the Three Amigos though I think perhaps the Three Stooges might be more appropriate….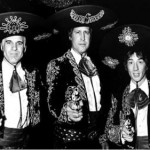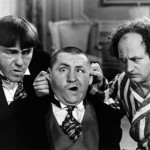 And for those of you who are not nocturnal beasts, you can of course catch up at your leisure by clicking www.bbc.co.uk/duncanbarkes
Thank you again.
Talk soon?